Stay tuned in to our news
Vive la Vie, the SIG sustainable development magazine
Magazine Vive la Vie
Do you want to discover local eco-friendly projects, learn more about sustainable development or keep up to date with cantonal events? Our magazine takes you to all four corners of Geneva and beyond.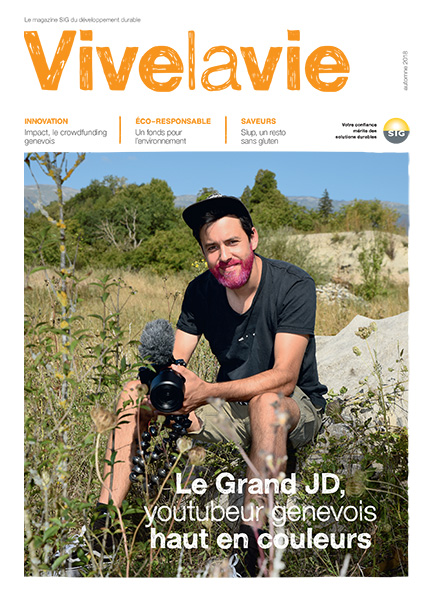 Autumn 2017
Innovation
Water quality monitored by way of a sensor
Environmentally friendly
"Tomorrow Geneva", following in the footsteps of local initiatives
Behind the scenes
Half a century with the Aïre WWTP!
Partners
SIG at the heart of local life
The SIG eco21 programme, a surprising reality!
Cooperate to make the energy transition a success
The De Cruz team at the top!
Customer stories
Rhythmic pedagogy and energy efficiency
Social
Escalade celebrates 40 years of existence
Culinary
O5 combines gastronomic, social and sustainability highlights
Nature
We can look back on a history of two centuries
Magazines Archives Vive la Vie
e-newsletter: a monthly overview of SIG news
e-newsletter
Want to know more about SIG? With our e-newsletter, you can especially discover:
Behind-the-scenes information from SIG


Tickets to be won for several cultural events