The House of the Future at Berges de Vessy
Located in an environment of great scenic value, this 620-m² building offers a programme of diverse activities such as temporary exhibitions, educational workshops, tours and conferences. Come and explore it!
The House of the Future, a SIG exhibition space
Le site
Since 2010, the "Les Berges de Vessy" association has been responsible for promoting the industrial heritage of the site and running a programme of activities based on such themes as water, renewable energies, heritage and nature. Inaugurated in March 2015, the "Maison du Futur", or House of the Future, represents the culmination of this renovation project undertaken by SIG in recent years.
Current exhibition
Exposition
Tous sous le même toit
Description
To seek shelter. One of the most fundamental acts for the human being is that of providing himself/herself with shelter. The initial natural solutions - caves and other cavities - quickly evolved thanks to the inexhaustible inventiveness of the homo faber, to give rise to basic forms of roof construction, initially vernacular, subsequently skilled. And, if the roofer has always made the material protection of the building and its inhabitants, he has above all discovered an inexhaustible field for the expression of aesthetic, cultural and even identity values.

Thanks to technological innovations, social interaction and environmental awareness, contemporary roofs express the promising future of our ecological transition: from protectors, they evolve into receptors welcoming the sun, water, wind, fauna and flora. Better still, they become producers of energy, food, recreation and social dynamics. Happy paradox! On the roofs of our buildings, we unequivocally realise that we live, all together, under the same roof, that of our earthly destiny.

By way of this eclectic, educational and essentially incomplete exhibition, which combines images, drawings and models in an immersive way, the Association des Berges de Vessy and its partners invite the public to explore the wonderful adventure of the roofs in Geneva, Switzerland and worldwide.
Itinerary
From 20 March to 27 October 2019
Tuesday to Friday from 1pm to 5pm
Saturday and Sunday from 10am to 5pm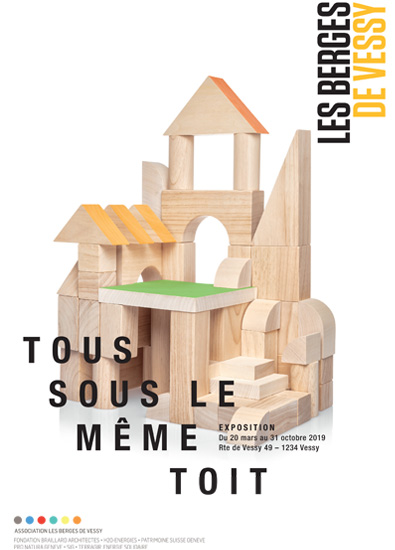 Timeline of the exhibitions
Timeline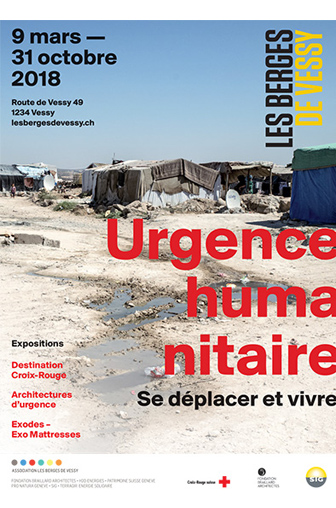 Humanitarian emergencies - 2018
SIG has introduced you to three exhibitions on the theme of humanitarian emergency.
While the Swiss Red Cross directs us to destinations where disaster prevention and relief are vital, the Braillard Architects Foundation highlights the theme of emergency shelters, essential survival points for displaced people in humanitarian emergencies. The artist Vanna Karamaounas, for her part, will address us on the issues of migration and exodus, by way of the photography series "Exo Mattresses", which features the mattress as a witness to human activity and displacement.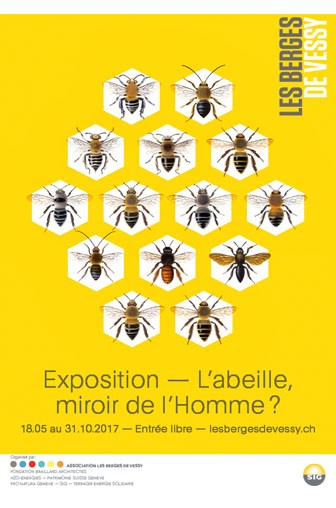 Les abeilles, miroir de l'homme ? - 2017
Au travers d'un parcours et d'une scénographie inspirés de la ruche, les visiteurs, petits et grands, découvraient la thématique des abeilles sous l'angle biologique, environnemental, historique, culturel et patrimonial. Des informations sur les produits de la ruche et ses bienfaits, sur le métier d'apiculteur ou encore sur le phénomène inquiétant de disparition de ces pollinisateurs étaient aussi abordés.
Nature, énergies et patrimoines - 2016
L'association Les Berges de Vessy (Fondation Braillard Architectes, H2O-Energies, Patrimoine suisse Genève, Pro Natura Genève, SIG et Terragir Energie Solidaire) présentait ses activités au travers d'une exposition. L'occasion de découvrir la diversité de ses membres actifs dans des domaines aussi variés que l'environnement, le patrimoine, l'architecture et les énergies.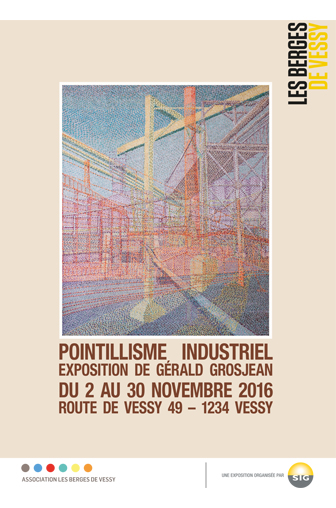 Pointillisme Industriel - 2016
Les Berges de Vessy présentaient une exposition de Gérald Grosjean. Cet artiste-peintre genevois nous faisait découvrir une série de toiles placée sous le signe de l'industrie. Il nous offrait un choix varié de friches et de sites industriels qu'il a su sublimer et illuminer par son impressionnante technique pointilliste.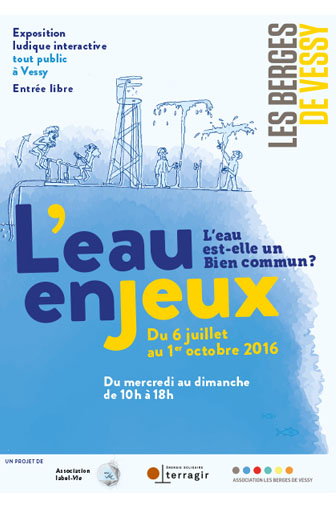 L'eau en jeux - 2016
Les associations Label-Vie et Terragir invitaient les visiteurs à découvrir une exposition ludique et interactive sur la problématique de l'accès à l'eau. De drôles de machines pouvaient être manipulées et faire danser les eaux de l'Arve, alors que des panneaux d'information permettaient d'aborder la complexité des enjeux liées à l'eau.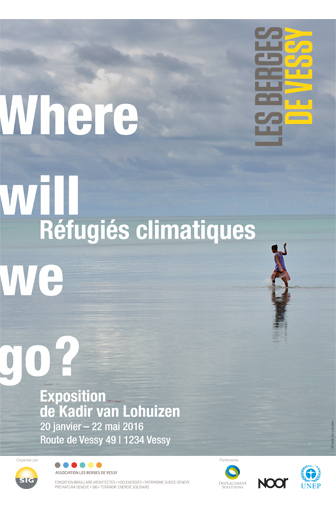 Where will we go ? - 2016
L'exposition abordait la thématique des réfugiés climatiques en l'illustrant de photographies fortes provenant de plusieurs régions particulièrement touchées : le Groenland, les Fidji, les atolls en Papouasie-Nouvelle-Guinée, le Bangladesh, l'archipel de Guna Yala du Panama, l'Angleterre et les Etats-Unis.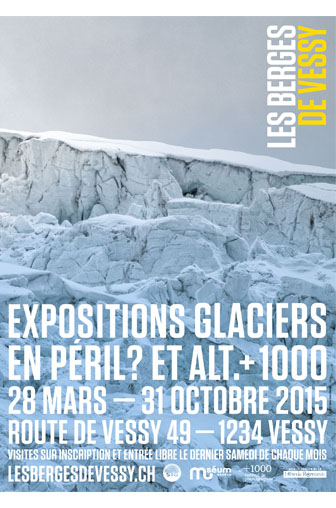 Glaciers en péril et alt.1000 - 2015
Les Berges de Vessy accueillaient deux expositions sur le thème de la montagne.

« Glaciers en péril » révèlait les changements du paysage alpin, du glacier du Rhône au massif du Mont-Blanc, et au travers de gravures, peintures, photographies, affiches, films, images en 3D ou encore créations contemporaines.

« Alt.+1000 » abordait la montagne à travers différents travaux photographiques, d'une part en tant qu'environnement fragilisé par l'homme, d'autre part en tant que paysage vénéré.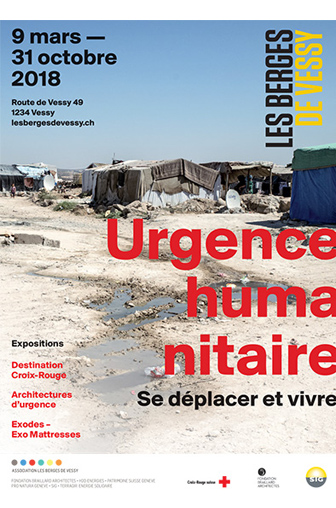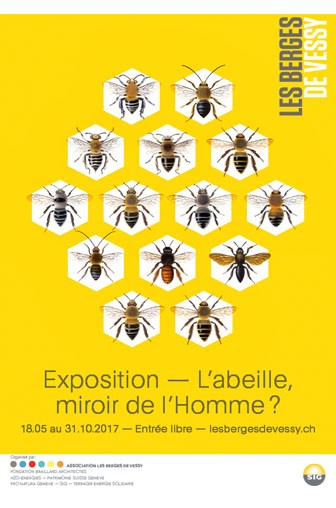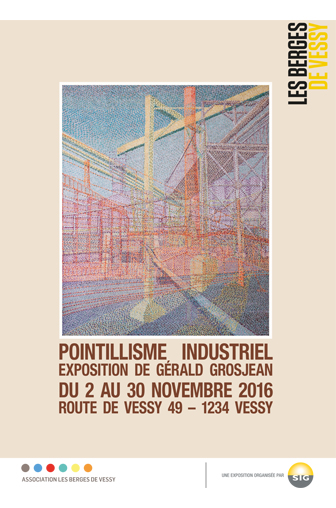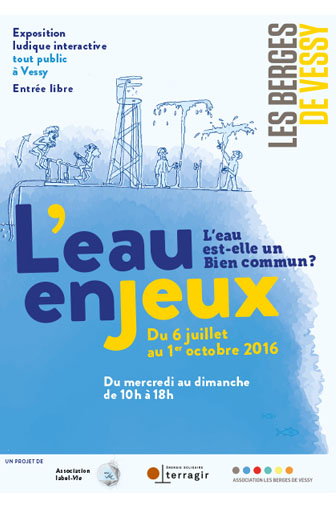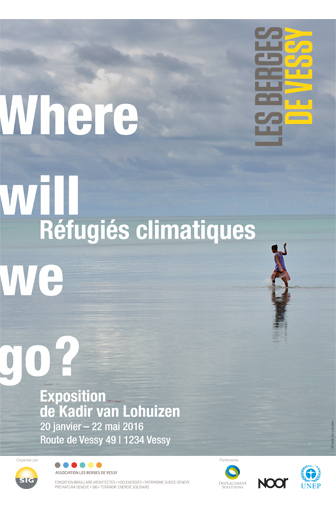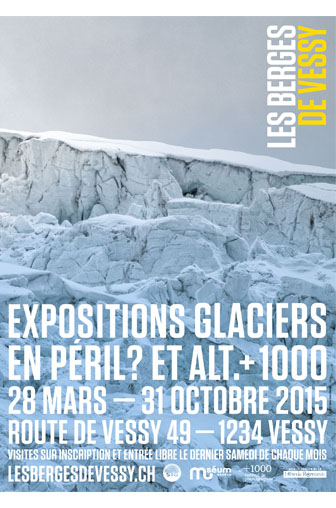 Useful information
Useful information
Opening times
Tuesday to Friday, from 1 p.m. to 5 p.m.
Saturday and Sunday, from 10 a.m. to 5 p.m.
Ouverture uniquement durant les expositions.
Pricing
Free admission.
Contact

+41 (0) 22 420 75 75
www.lesbergesdevessy.ch