EquiLibre: efficiency and happiness at work

With EquiLibre, SIG is innovating in order to provide its employees with a greater sense of well-being at work and a better work-life balance. Discover this ambitious project that involves digitising work resources, more flexible working hours, remote working, trust and autonomy.
The principles of the EquiLibre programme
Principles
Dynamic workspaces
Ultra-lightweight laptops
Company smartphones
Secure remote login portal
Collaborative applications
Transparent, open-plan, colourful, flexible and user-friendly: the workspaces have been completely redesigned. Depending on their tasks and wishes, employees choose a place that suits them best.
A digital work environment
Ultra-lightweight laptops
Company smartphones
Secure remote login portal
Collaborative applications
Work tools have been adapted to allow employees to work when and where they want.
A more flexible HR framework
Eliminating badging
Remote working
Trust-based work scheduling
Well-being at work
Optimisation of personal efficiency
The new work organisational structure aims to grant employees greater autonomy and enable a better balance between their work and private lives.
Innovative management focussed on a results-driven culture
The employee and his line manager together agree on the results to be achieved
Better planning of the objectives to be achieved
Improved tracking of results
Responsibility and autonomy on behalf of the employee
In the relationship between manager and employee, trust and collaboration predominate, which promotes engagement and fulfilment at work.
Prizes and Awards
Prizes and Awards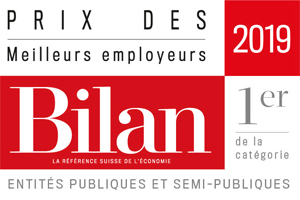 BILAN Prize for the best Romandish employer in 2019
This award, granted annually by the Bilan magazine, honours Swiss companies which implement innovations in sectors such as worting time and space management, training, equality promotion, health and remuneration. SIG is awarded for the 5th consecutive year, in the category public and semi-public entities and ranks 2th., in each category.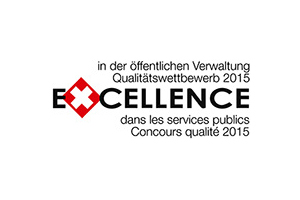 1st Swiss Prize for Public Excellence
Thanks to EquiLibre, SIG won the 1st prize in the Swiss Society of Administrative Sciences (SSAS) contest, which rewards innovative ideas in administration. A wonderful mark of recognition that encourages SIG to continue its commitment to a new work culture.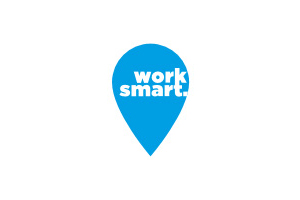 Signatory to the Work Smart Charter
This charter encourages a flexible and unrestricted work organisational structure. SIG is therefore committed to creating motivating working conditions, to better coverage of the labour market, and to using resources and infrastructure in a more informed manner.
80 %
of employees stated that they are satisfied or very satisfied with ÉquiLibre
650
employees at the Lignon site involved, or over half of them
8,000 m²
of workspaces converted into dynamic spaces
1
new workspace available for employees created in the city centre – the Stand
180
managers involved in the new work organisational structure, or more than half of SIG managers
96 %
of managers are confident in the ability of their team to deliver high-quality work within a given timeframe
They're talking about it
They're talking about it
SIG employee testimonials
Our employees have spoken about the changes in their relationship to work that have resulted from EquiLibre.
EquiLibre in the press
Bilan, 25 April 2018
« Les meilleures employeurs 2018 »
RTS, Six hours - Nine hours, Saturday, February 27, 2018
Bilan, 26 April 2017
« Entités publiques et semi-publiques, les cours en ligne font leur apparition »
Bilan online, 26 April 2017
« Qui sont les meilleurs employeurs de Suisse romande ? »
Geneva Business News, 15 March 2017
« SIG, une entreprise « libérée » en marche »
Tribune de Genève, 9 March 2016
« La « révolution » au travail gagne du terrain aux SIG »
HR Today, French edition, 27 January 2016
« Le bonheur au travail, ça ne se décrète pas »
RTS, On en parle, 31 August 2015
« Nouvel aménagement de bureau, nouveau management ? »
Letemps.ch, 6 July 2015
« Des entreprises libérées pour des employés heureux »
BILAN 1-14 April 2015
For any questions related to HR, you may contact us on
022 420 70 53 from Monday to Thursday from 8.30 to 12 noon.