Our environmental projects
Here at SIG, we work each and every day to improve our energy performance and to reduce our environmental impact, be it in terms of our products, services or facilities. We have fully committed ourselves to the path of sustainable development and operate primarily at a local level.
Discover our activities and our projects.
SIG supplies 100% renewable energy
Renewable energy
As an organisation that is committed to sustainable development, SIG supplies energy that is both green and local. Our many environmental projects in Geneva are also financed through our Gaz Vitale and Electricité Vitale ranges.
electricity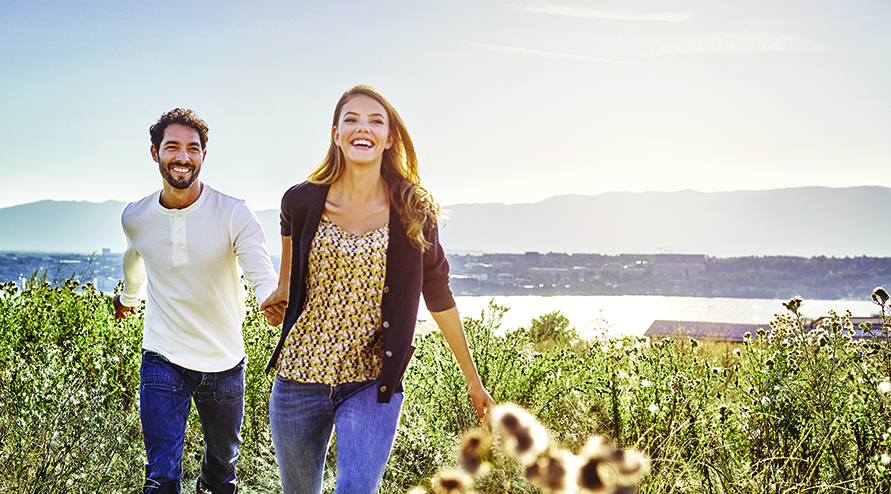 Electricity
Our Electricité Vitale range consists of Vitale Bleu, which is a hydropower product, the Naturmade Star-certified Vitale Vert – a 100% local and environmentally friendly product generated by 805 solar power plants and hydroelectric dams, as well as two other intermediate offerings. It thus contributes towards the protection of the environment in a sustainable manner.
By choosing Electricité Vitale Vert, 60,000 Geneva customers support the production of electricity that is both made and used right here, thereby enabling SIG to invest in research and development into eco-friendly hydropower and solar energy. Several environmental and technological projects have already been completed thanks to them.
gaz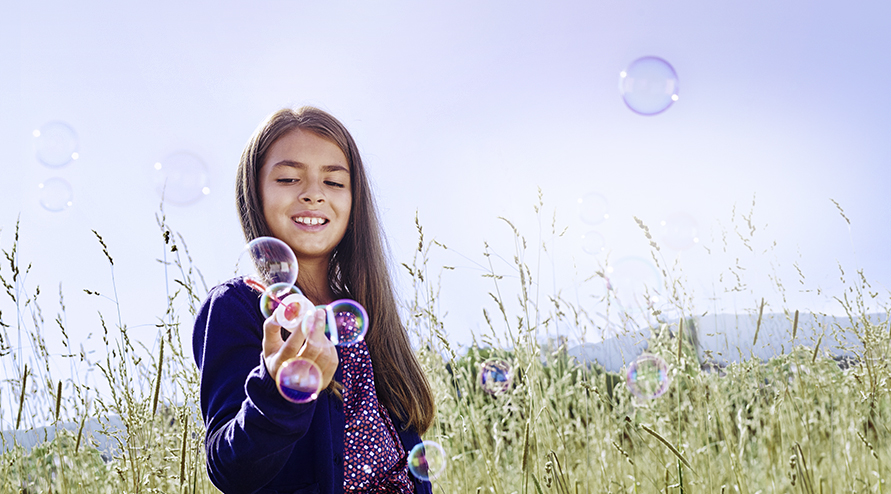 Gas
With the Gaz Vitale range, SIG customers can offset all CO2 emissions resulting from their natural gas consumption through the financing of environmental projects. It allows Geneva customers to consume local biogas while contributing towards the reduction of carbon emissions in Geneva.
Gaz Vitale Vert is composed of 10% local biogas produced from the fermentation of sludge from the Aïre wastewater treatment plant (WWTP). The remaining 90% consists of natural gas with the carbon offset via environmental projects in Geneva.
SIG invests in innovative energy
Innovation
Geothermal, hydrothermal, biomass – to meet growing demand, SIG looks to innovation. Using renewable energies, Geneva's heating and cooling is done in a way that is environmentally friendly.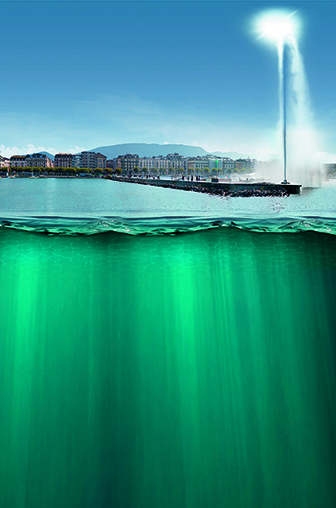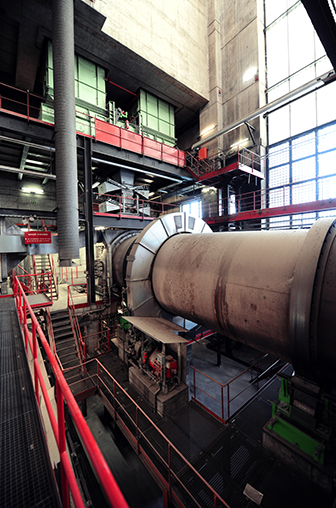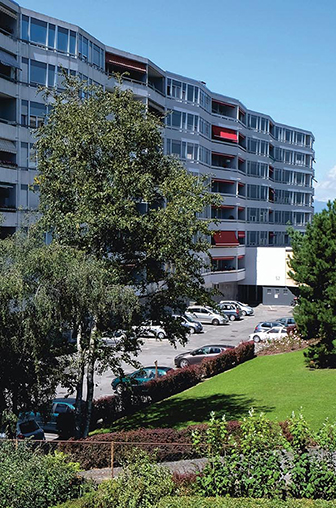 SIG preserves water
Water
In Geneva, water is a resource that is both abundant and valuable. Treating wastewater and promoting the consumption of Eau de Genève is essential.
step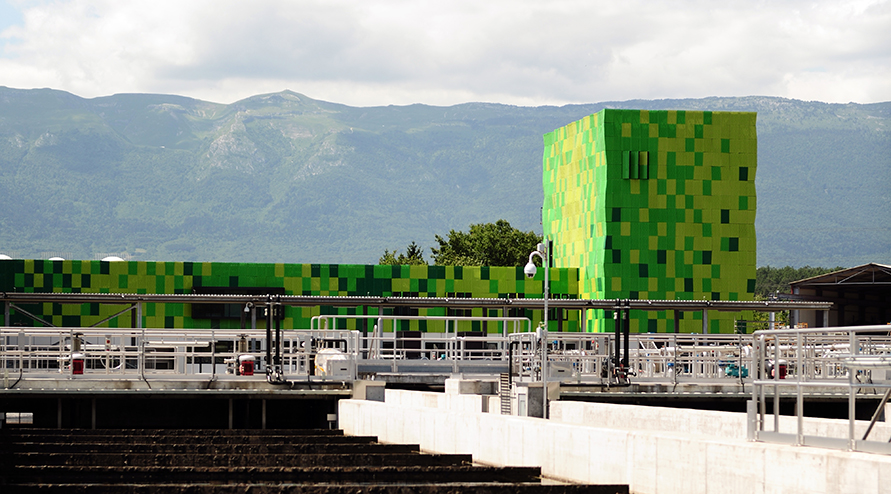 Wastewater treatment plants
SIG purifies the wastewater produced throughout the entire Geneva area on an ongoing basis, as well as that from a area along the border region.
The wastewater treatment plants (WWTP) in Aïre and Bois-de-Bay eliminate any pollution found in the wastewater. Their key purpose is to conserve the water quality of the Rhône and eliminate polluted water discharges into the Allondon, a river of remarkable beauty with a variety of fauna. Thanks to the on-site SIG facilities, the endangered plant and animal species now have an environment that is more favourable for their conservation. The WWTPs have been granted the Parc Naturel certification, which is awarded to industrial sites designed in a way that protects an area's fauna and flora. A new wastewater treatment plant was commissioned in 2015, the Chancy WWTP. It can treat the wastewater of 14,000 residents.
water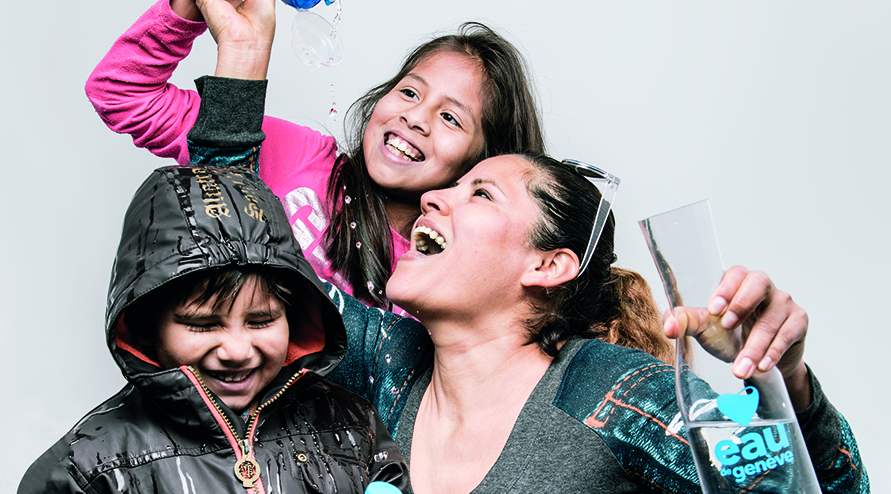 Eau de Genève
Since 2009, SIG has been encouraging Geneva residents to drink Eau de Genève: in 2007, 54% of them drank it regularly, rising to 85% in 2016! This excellent tap water is up to 1,000 times more environmentally friendly than bottled water and is totally local. With 80% of it originating from Lake Geneva and 20% from Geneva's groundwater table, it is of excellent quality while being subject to regular checks.
SIG sorts, reuses and recovers waste
Waste
Waste is a formidable fuel that can provide electricity and heat for tens of thousands of households.
factory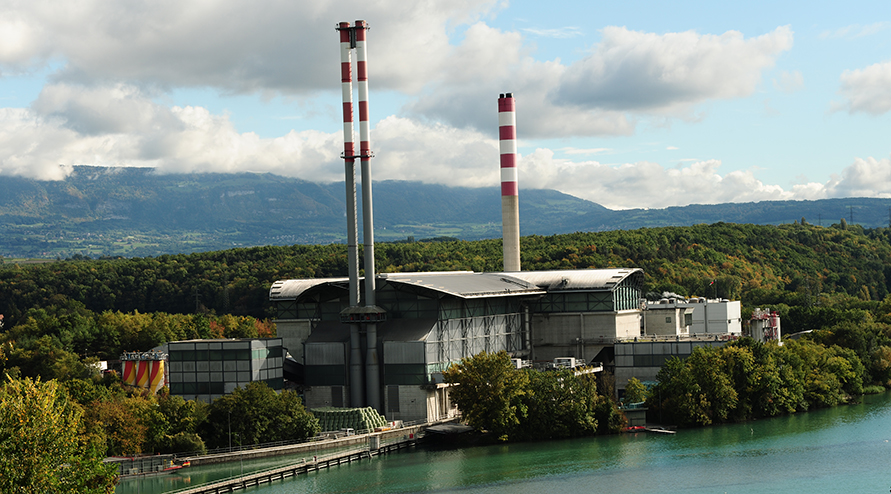 The Cheneviers plant
The Cheneviers facility processes the waste of nearly 500,000 residents, thousands of businesses and dozens of communes. This waste is recovered and provides electrical energy and heat remotely.
Furthermore, nearly 40% of Geneva's treated urban waste is transported by boat from the city centre, which means that the traffic equivalent of 16,000 trucks is avoided annually!
factory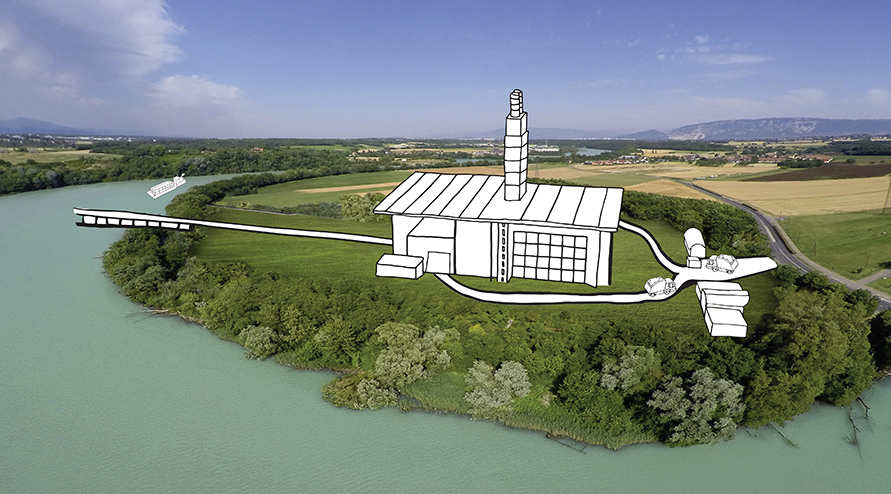 The Cheneviers IV project
By 2023, SIG will have built a state-of-the-art plant designed to meet cantonal needs. Cheneviers IV will produce much more energy with even less waste. The future facility will contribute towards cantonal efforts in relation to the energy transition.

SIG's ambition: Be an exemplary company
Exemplary company
Reducing one's impact on the environment also involves changing habits and behaviours. At SIG, all employees are involved in this. And the results speak for themselves: the head office building in Lignon is twice as energy hungry as other industrial buildings in Switzerland!
Energy management is effective

Reduction of water consumption

Protection of fauna and flora

Reduction of paper consumption
-33 %
energy consumption due to the optimisation of the building
25 %
of the cooling requirements covered by a free-cooling system
25 %
of the heat requirements covered by the low temperature thermal recovery of the remote heating boiler
9,000 m³
of water saved by eliminating the need for automatic watering