Be they humanitarian or cultural, the projects supported by the SIG Patronage are many and varied, with activities related to fighting hunger, theatre for the disabled, and the management of rainwater, amongst others.
SEE PROJECTS SUPPORTED IN 2018
Apply to the patronage fund
Apply for support
You can apply for support online. Here is the list of documents to provide in support of your request:
The statutes of your organisation

A detailed overview of your project

The estimated budget

Your website address (optional if you have no website)

The complete scheduling for the implementation of the project
Deadlines for submission of applications
Thursday, 01 February 2018 (committee meeting on 22 February)
Thursday, 05 April 2018 (committee meeting on 26 April)
Thursday, 24 May 2018 (committee meeting on 14 June)
Thursday, 11 October 2018 (committee meeting on 01 November)
Given the large number of applications submitted to the Management Committee, we ask that you please comply with these deadlines.
No exemptions will be granted.

Thank you for your understanding.
Supported projects
Supported projects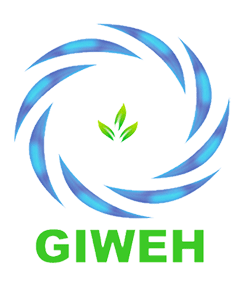 Global Institute for Water, Environment and Health - GIWEH
By supporting the GIWEH project, the SIG Patronage Fund has helped raise the awareness of young people in public and private schools in the Canton of Geneva regarding the significance of the water cycle and the balance of our ecosystems to our lives, as well as the impact of water quality on our health.

Sanfilippo Switzerland
Pursuant to its goal of raising funds for scientific research, the Sanfilippo Foundation Switzerland hosted a benefit concert at the Victoria Hall in November 2017 with the United Nations Orchestra, conducted by Antoine Marguier, and the internationally renowned Franco-Swiss pianist Cédric Pescia.

Asgard
By sponsoring the publishing of the book/guide "Genève Côté Faces", the SIG Patronage Fund helped to promote an entertaining and contemporary book on Geneva, both a tourist guide and a history book.
Management Committee
Management Committee
The members of the Management Committee include:
3 external persons selected by the Board of Directors:
Mrs Vanna Karamaounas (Présidente)
Mr Jean-Philippe Haas
Mr Roland-Daniel Schneebeli
2 SIG directors:
Mr Eric Peytremann
Mr Pierre Gautier
1 personnel representative, chosen by the SIG Personnel Committee:
Mrs Azra Kesan
1 representative of the company's Senior Management:
Mr Vincent Collignon

Useful documents
Useful documents