Faced with a fast-changing world and an ever-increasing number of challenges, SIG adapts and evolves.
Our objective? To be a company that is active in the energy transition, while looking to the future and innovation.
Our strategy: Move towards a sustainable and connected society
Stratégie
On a daily basis, SIG provides essential services in Geneva: the management of energy, water, optical fibres and waste-treatment networks. We offer reliable, efficient, innovative and environmentally-friendly products and services.
SIG is committed to developing a sustainable and connected society. To achieve this goal, we rely on 6 main pillars:

Focus on the expectations of our customers and partners.

Consolidate our economic sustainability while respecting our mission.

Strengthen our commitment to the environment.
Maximise our industrial base, its reliability and its multifluid aspect.

Build a future based upon our human capital.

Harness the potential of the digital and technological world.
Our values form the basis of our identity
Valeurs

Sustainability
Conscious of the importance of our mission, we place sustainable development  at the very centre of our activities.
Our commitment to energy efficiency and renewable energy is critical to the directions we set ourselves, as are sound economic management and a responsible employer policy.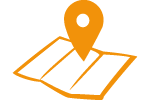 Proximity
We participate in the day-to-day life of the Canton and contribute to its dynamism. As we are close to our customers and partners, we listen to their needs, responding effectively and in accordance with our values.
Our customers can count on the motivation and skills of our employees to support them with their daily requirements and in the challenges that lie ahead.

Audacity
While cultivating curiosity, trust, the right to make mistakes, initiative, creativity and a team spirit, we foster our ability to adapt and to build the future.
Social, economic and environmental challenges inspire us, driving us to innovate and leading us to success.

Excellence
Through our performance, we earn and retain the trust of our customers, owners and partners. The reliability of our services, the integrity of our behaviour and the quality of our relationships with others determine our level of excellence.