For SIG, to innovate is to transform a new idea into added value. Far from the complex definitions in the field, we want to remain relevant and tangible in the world of tomorrow. To do so, we need to evolve, both within our existing fields as well as those that will be emerging in the future.
Innovating also means taking into account the expectations of our customers and technological changes, as well as the economic, social and environmental viability of the transformations.
SIG strives to meet the aspirations of its customers and owners, while also looking to position its employees at the very centre of the innovation process.
This involves developing a culture of agility, continuous learning and openness to society. IT and digital technology are powerful levers: SIG incorporates their potential by encouraging experimentation in order to avoid risk, and especially to take advantage of the opportunities that present themselves.
SIG is convinced that innovation is the driver of change in the face of the challenges that lay before us. Our concept of innovation is intrinsically linked to our company values.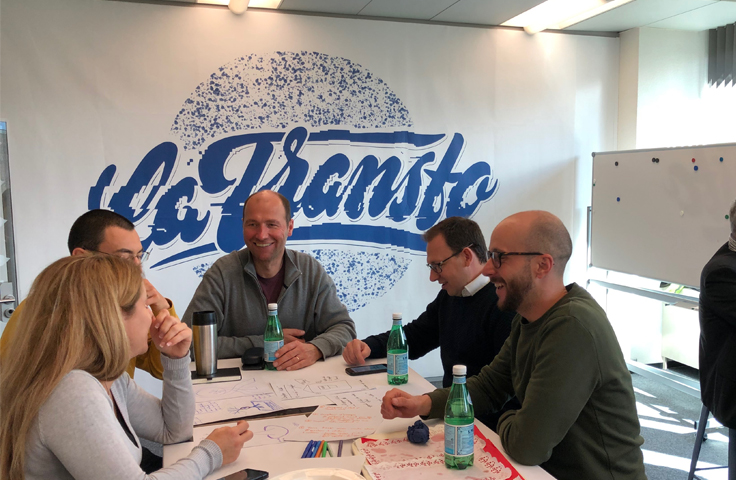 La Transfo, plus qu'un espace, un lieu d'émergence
La Transfo est un laboratoire d'idées novatrices mis à disposition des collaboratrices et collaborateurs SIG. Utilisant les méthodes issues du « Design Thinking », il a pour vocation de favoriser l'innovation au sens large.
Chacune et chacun a l'occasion de venir tester ses idées dans cet espace dédié, de les mettre en commun, de les prototyper, de bénéficier de l'expérience des autres et de les enrichir. Les idées peuvent être à l'origine d'un nouveau produit, ou, plus modestement, mener à l'amélioration ou à la simplification de tâches du quotidien.
La sensibilisation et l'accompagnement à l'innovation sont les premières initiatives de La Transfo qui est également un espace de formation à l'innovation.
Projets concrets
L'avenir se construit par et pour toutes et tous
SIG est convaincue que c'est grâce à l'humain et à l'intelligence collective que des accélérations majeures peuvent être faites en termes de transition énergétique et environnementale à Genève. ​
D'une idée folle à un projet impactant, SIG soutient "l'intrapreneuriat" et considère les défis auxquels la société doit faire face comme autant d'opportunités pour innover durablement. Et cela toujours en gardant une attitude frugale et ingénieuse.​
Pour soutenir, valoriser et accompagner celles et ceux qui ont commencé à concrétiser leur idées​, SIG a créé les "Trophées de l'innovation à SIG". Voici six projets qui en sont issus : ​
SIG invests in innovative energy
Geothermal, hydrothermal, biomass – to meet growing demand, SIG looks to innovation. Using renewable energies, Geneva's heating and cooling is done in a way that is environmentally friendly.
GeniLac: a sustainable and high-performance technology
Using water from Lake Geneva to cool the buildings in the centre of Geneva in the summer and heating them in the winter was something worth thinking about. The GeniLac project achieved it! The water is collected at a depth of more than 40 metres and is transported via a network of pipes linked to a pumping station. After its use in homes and buildings, the water is returned to its original environment at a temperature that meets the standards of the natural biotope. Thanks to hydrothermics, it is estimated that electricity consumption for refrigeration will decrease by 80% by 2020.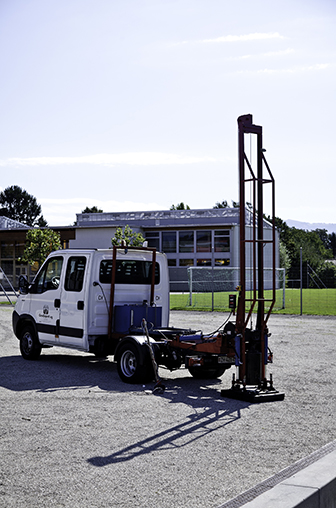 GEothermie 2020: at the heart of the energy transition
Obtain increased knowledge of Geneva's subsoil to develop its resources is the purpose of the GEothermie 2020 research programme, headed by the State of Geneva and implemented by SIG. This will eventually enable the exploitation of the earth's heat; a clean, abundant and local energy resource. Thanks to geothermal energy, it will therefore be possible to benefit from hot water without using oil or gas boilers, so reducing our dependence on non-renewable energy sources beyond the Canton.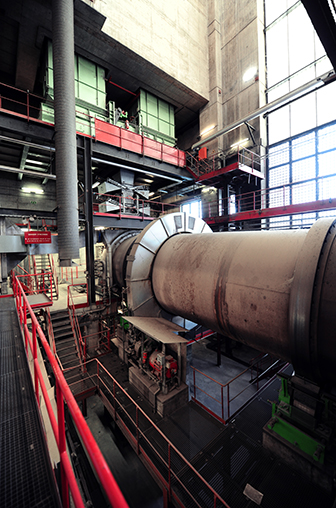 Cadiom project: nothing is lost, everything is transformed
The solution to make the heat produced by the incineration of our waste profitable? Using it to supply a remote heating network. Operated by the Cadiom company, an underground circuit of pipes transports heated water to the buildings of the municipalities and already provides heating for 8,000 inhabitants of the Canton of Geneva!
Biomass: abundant energy
When renovating the Etoile Palettes district, SIG developed a heating and hot water system powered by biomass (organic matter that can be converted into energy), an advantageous source of energy. Its combustion generates CO₂, of course, however, thanks to photosynthesis, it also absorbs some while it grows! In this project, SIG used pellets (wood chips) to produce heat.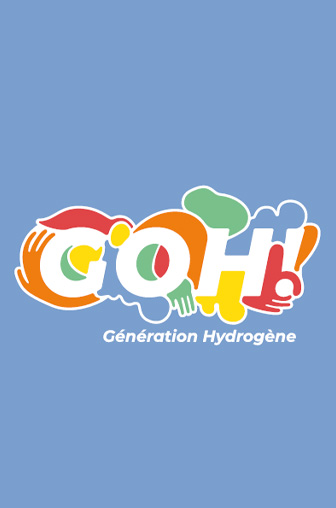 GOH project! - The first 100% Swiss green hydrogen solution
Baptised "GOH!" for "Generation Of Hydrogen, the first green hydrogen project arrives in Geneva. The first step is to assemble and test a 40-tonne vehicle, intended for the transport of goods. It will be on the road in the second half of 2021 in French-speaking Switzerland.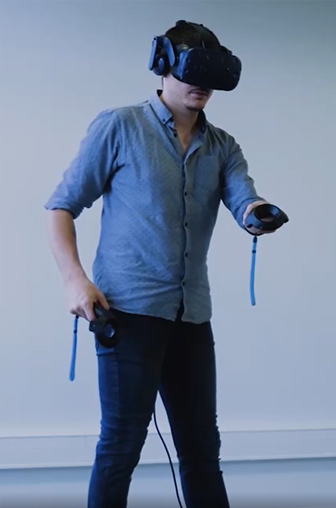 Réalité virtuelle : former le personnel gazier en toute sécurité
Dans le domaine du gaz, la compétence du personnel de terrain est vitale. Dans ce cadre, SIG a imaginé et fait développer un modèle de formation utilisant la réalité virtuelle qui présente de nombreux avantages par rapport à la formation classique : aucune mise en danger des personnes, un nombre quasi infini de situations simulables et aucune émission de gaz à effet de serre dans l'atmosphère.
De plus, avec seulement un logiciel, un casque de réalité virtuelle et deux manettes, cette formation peut se tenir dans n'importe quelle salle de travail, évitant ainsi aux équipes de se déplacer jusqu'à des lieux fictifs aménagé spécifiquement.