Connect to your future with a SIG apprenticeship!
We train the professionals of tomorrow on a daily basis, join the community of 60 SIG trainees! Together, we promote the dynamism of Geneva and your dynamism is also our strength.

At SIG, you will learn a trade while performing a diversified job and earning a salary.

An apprenticeship with SIG, a CFC (Federal Vocational Diploma), a future in the making.
Your apprenticeship
Your apprenticeship
Have you concluded your compulsory education? Are you under 18 in your first year...? Are you interested in any of our careers ? We are interested in YOU!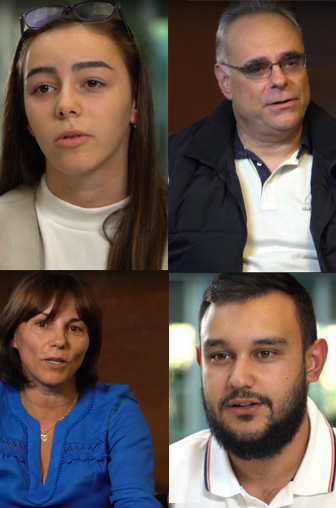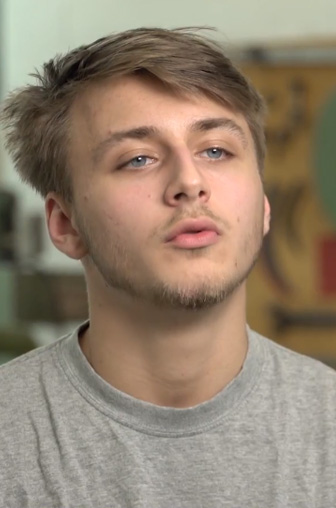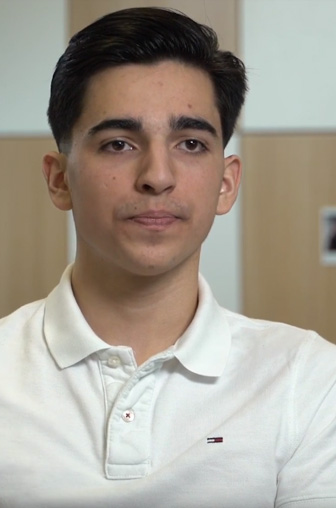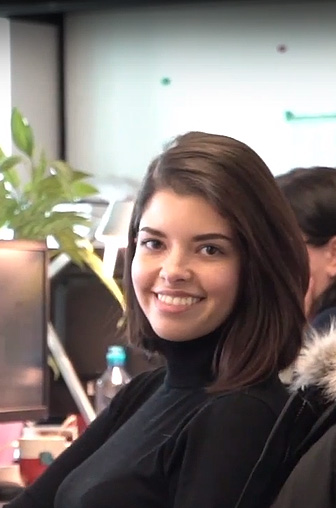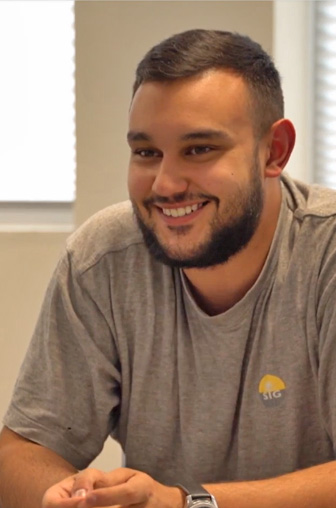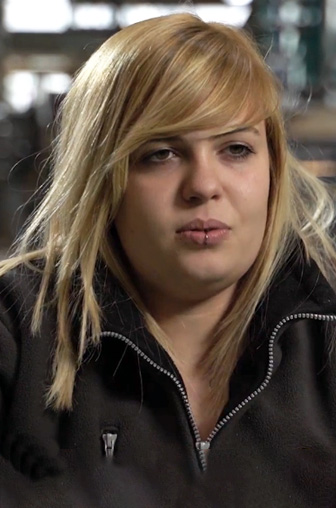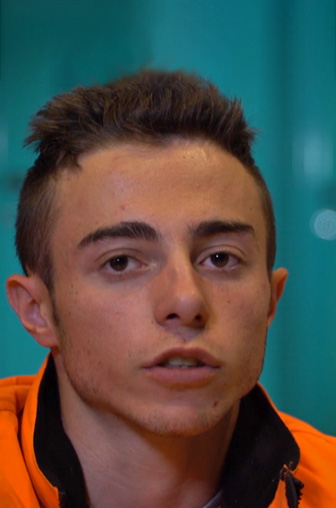 Commercial professional maturity internship (PM 3 + 1)
Internship (PM 3 + 1)
Each year, SIG trains commercial maturity trainees whose main aim is to participate in the company's administrative activities.

Our offer is available through the Company PM Space Internship Office from 14 January 2019.

We train apprentices for the following careers :
Agent(e) relation client
Automaticien(ne)
Conducteur(trice) véhicules lourds
Constructeur(trice) métallique
Dessinateur(trice) constructeur industriel
Electricien(ne) de montage
Electricien(ne) de réseau énergie EN
Employé(e) de commerce profil E et MP 3+1
Géomaticien(ne)
Informaticien(ne) – orientation informatique d'entreprise
Installateur(trice)-électricien(ne)
Laborantin(ne) en chimie
Logisticien(ne) en stockage
Mécanicien en maintenance d'automobiles
Mécatronicien(ne) d'automobiles
Opérateur en informatique
Technologue en impression- Reprographie
Comment postuler ?
Postulation
Schedule
January - February: publication of apprenticeship offers (on our website and in the press in particular).
March - April: aptitude tests and selection of candidates.
May: signing of contracts.

Conditions of appointment
To be less than 18 years of age at the beginning of the first year of the apprenticeship.
Pass an aptitude test.
2. Test d'aptitude
Nous te contacterons pour que tu t'inscrives aux tests d'aptitude.
3. Entretien
C'est notre chance pour apprendre à mieux te connaître, comprendre tes objectifs, découvrir tes compétences, connaître tes passions. Tu pourras poser toutes les questions que tu souhaites à nos responsables d'apprentissage.
4. Présélection
Notre équipe va regarder ton dossier et si tes références correspondent à nos besoins, nous te contacterons pour faire un stage.
5. Engagement
Pour terminer, si tu as réussi, nous te proposons un contrat d'apprentissage et t'expliquons ton salaire, tes avantages, et autres questions en lien avec les conditions de travail à SIG.
Tu veux te préparer à l'entretien ? Voici quelques conseils !
Renseigne-toi sur l'entreprise avant ton entretien
- Renseigne-toi sur les métiers qui t'intéressent.
- Consulte le site internet de l'entreprise.
- Renseigne-toi sur l'histoire de l'entreprise.
Ne te contente pas de répondre aux questions, poses-en
- Profite de l'entretien pour poser des questions sur les activités que tu devras faire et ce qui sera attendu de toi.
La première impression que tu donneras est importante
- Amène différents documents te concernant et qui te semblent importants. - Arrive au moins 15 minutes avant ton entretien. - Soigne ta présentation personnelle en t'habillant correctement.
L'entretien n'est pas terminé uniquement parce que tu n'es plus dans nos locaux
- Avant de partir, demande dans combien de temps la décision de recrutement sera prise. - Envoie un e-mail aux personnes qui t'ont interviewé pour les remercier de t'avoir consacré du temps. - Suis ton dossier si tu n'as pas eu de réponses.
Awards and certification
Awards and certification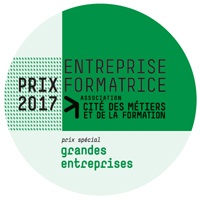 2017 Best Training Company Award
In November 2017, SIG was granted the 2017 Best Training Company Award in the "Major Companies" category. This award honours SIG's commitment to the supervision and professional training of young people.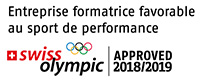 Swiss Olympic Label
For the third consecutive year, SIG was distinguished as a company that promotes performance sport under the Swiss Olympic Label, which rewards training institutions implementing programmes adapted to the needs of young Swiss sports talents.
Pour toute question RH, vous pouvez nous contacter au
022 420 70 53 du lundi au jeudi de 08h30 à 12h.