Key information at a glance
Have you just arrived in the Canton of Geneva or do you live here but don't speak any French? Here is some information to assist you with your choices and on what steps to take.
Relocating
SIG serves 225,000 customers across the canton, supplying water, gas, electricity, fibre optic networks and thermal energy. Are you relocating in or to Geneva? Register your details online and we'll take care of the rest!
Make sure to register online at least 3 days in advance and then save CHF 20The contract cancellation fees as well the relocation fees, totalling CHF 50 each, will thus be reduced to CHF 30 each.? on the registration fees.
To cancel your existing contract and/or to sign up to a new one, select your customer profile and register the details online.
Choose my energy
With the Electricité Vitale range, you can choose the type of electricity that you yourself want. Since 2017, SIG has been able to guarantee that its electricity is 100% renewable, Swiss or local. The higher the proportion of Electricité Vitale Vert selected by you, the more environmentally friendly and locally sourced the energy you consume.
With the Gaz Vitale range, which is 100% carbon neutral, you can keep yourself warm and do all your cooking for an attractive price that doesn't increase your carbon footprint. The higher the proportion of Gaz Vitale Vert in the service selected by you, the more locally sourced the energy you consume (Geneva biogas) and the more you invest in environmental projects in Geneva.
Discover fibre optics
Thanks to SIG, 80% of Geneva residents are connected to a fibre optic network, while 100% of them benefit from having an ultra-fast Internet connection with instant movie downloads and access to HD content, while files can be sent and received within seconds. You too can enjoy 4K and HD TV, as well as telephone services and Internet access at close to the speed of light, even with several people using the same connection!
Check the fibre optic availability at your address
Pay my bill
E-billing

This is a simple, fast and environmentally friendly way to receive and pay your energy and water bills:

You initiate the payment yourself

You decide the payment date

You then pay it in a 100% secure way

By reducing your use of paper, you perform an eco-friendly gesture

To activate e-billing: log in to your bank's website. Go to the e-banking section and activate the e-billing service. Select and save "SIG" from the list of bill issuers. You will then receive your SIG bill electronically via your e-banking section.


Direct debits and automatic payments (LSV +)

You will receive your bills as per usual

Simplify your end-of-month payments

You also benefit from having 30 days in which to dispute the amount paid and to easily secure a refund

Think you are interested? For direct debits, fill in the form and return it to SIG at the following address: Service Clients SIG, Case postale 2777, 1211 Genève 2; and to your bank for an LSV.


Billing with actual reading

Instead of receiving an interim bill that has been estimated based on your previous annual statement, you can request to be billed with an actual reading if you have access to your meter. Indeed, using your online customer account or the "SIG and me" mobile app, you can read the meter yourself, with your bills then reflecting exactly what you consume.

Order a bottle of Eau de Genève
54,000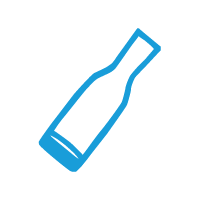 ​
bottles sold through to March 2022
CHF 270,000.-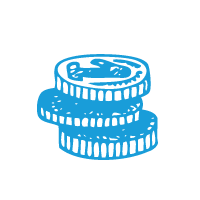 ​
donated to projects
FAQ
Open your doors and windows to thoroughly ventilate the room.
Shut off the gas supply.
Do not use a mobile phone, landline phone or electrical device (lifts, switches, electric doorbell).
Leave your home and, once outside, contact SIG by phone at +41 (0)22 420 88 11, 24/7 (local rates on landline networks).

Have you noticed that your water has an unusual colour (white, orange or yellow) or smell (chlorine, for example)?

Let your tap run for a few minutes.
In the case of an odour issue, move away from the sink drains or any other odour sources before testing your water again.
If the smell persists, contact us on +41 (0)844 800 808, which is charged at local rates on landline networks. Our advisers will ask you more specific questions and will put you in touch with our laboratory if so necessary.

In the event of a gas, water or electricity service interruption, contact us on +41 (0)844 800 808, on Monday to Friday from 7:30 a.m. to 5 p.m., which is charged at local rates on landline networks.

We will check for possible causes of the outage.
If necessary, we will put you in touch with our technical department, which will get to you as soon as possible.
In the case of an emergency or outside of opening hours, your call will be dealt with by our emergency services.

In the event of a power outage, make sure to check that your fuses/circuit breakers are correctly engaged. They can be found close to your meter (at home, on your landing or in the basement).